A Brand-New Creative Management Platform and APEX's First Intellectual Property in Cloud Technology
Newswire.com
)
APEX Mobile Media, a leader in mobile in-app advertising, has officially launched its new Creative Management Platform solution called The Altitude Platform. The launch helps APEX Mobile Media to further position itself as an industry leader that continuously helps shape the future of the media industry in Canada. The launch also signifies the creation of APEX's own technology division that will focus entirely on enabling marketers, agencies, and publishers to take back control of the ad creation process through The Altitude Platform's ability to build, serve and measure all creative campaigns under one unified platform.
This new all-in-one cloud-based Creative Management Platform is designed to empower users to do more using easy-to-navigate design and collaboration tools while also being able to measure performance through a visual reporting dashboard.
"On Dec. 31 of 2021, we were able to close the acquisition of the early version of the platform from Coastal Digital. This acquisition was part of our strategic growth plan and The Altitude Platform's main goal is to offer a solution that will easily empower users to create and track all creative, campaigns, and reports under one unified interface." - Walder Amaya, CEO/Co-Founder, APEX Mobile Media & The Altitude Platform.
"We know firsthand from the APEX Mobile Media and APEX Gaming Network side of the business how time-consuming it can be to work with multiple partners, platforms and teams for creative builds and reporting, which is why The Altitude Platform was designed to simplify the creative building and reporting process for all users. The objective and goal of The Altitude Platform is to help users focus more of their time on performance, innovation and generating higher return on ad spend for each campaign they run." - Chris Lombardi, President/Co-Founder, APEX Mobile Media & The Altitude Platform.
APEX Mobile Media, The Altitude Platform 
Walder Amaya, CEO & Co-Founder 
About The Altitude Platform 
The Altitude Platform is a Creative Management Platform that enables users to manage all their ad creative and production. This includes ad serving and reporting in a single robust platform. Built from the ground up by a team of experienced creative and ad management professionals, The Altitude Platform provides a simplified and holistic workflow that starts from concept to end of campaign reporting and is designed for marketers, brands, agencies and publishers of all backgrounds.
About APEX Mobile Media 
APEX Mobile Media is a leading mobile marketing solution company that delivers unparalleled end-to-end digital advertising services to brands and agencies in Canada and specializes in providing brands with a premium and transparent mobile advertising experience.
Contact Information:
Rachelle Newbigging
Director of Communications
[email protected]
(416)554-9831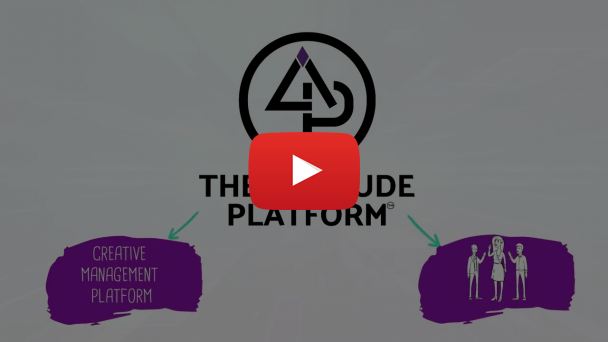 Press Release Service by
Newswire.com
Original Source:
APEX Mobile Media Launches the Altitude Platform