TERRE HAUTE, Ind. - April 18, 2019 - (Newswire.com) InfraWare anno...
'Diamonds and Curlz' to debut in Minneapolis during 2019 celebration weekend
Newswire.com
)
Longtime Prince hairstylist and first-time author Kim Berry will release her new book "Diamonds and Curlz - 29 Years Rolling With Rock Royalty Prince" Tuesday, April 16, 2019. The memoir will be available on Kindle and in paperback on Amazon.com.
The elite L.A. based celebrity hairstylist is excited to add "Author" to her long list of accomplishments. Taking a page from Prince's playbook, the new memoir was conceptualized, written, and self-published by Berry's KimBOnSet Publishing. Through fabulously told personal accounts of tour life experiences and other shared moments with Prince, Berry brings this labor of love to the masses. A captivating, heartfelt recollection of her journey alongside one of music's most prolific artists. Berry's desire for the book is to serve as a healing agent for peace to all who have never truly received closure after his death, nearly three years later.
"I want them to know he was a human being … special yes … but perfectly imperfect just like the rest of us. He made mistakes but incredible strides at the same time. Prince laughed, cried, and brought beautiful music to the world. I want fans to feel proud that we lived during an era of GREAT music. 'Prince was the soundtrack of our lives.' We know what to expect from the realm of music because the bar was so high. Live and live now, on or off stage. You only get one shot at this thing called life. Your greatest disadvantage is to miss your mark," says Berry.
Kim was the non-musical entity in his life. Uniquely blessed, she occupied the space between his life and art. Her story takes readers behind the purple curtain to give them a glimpse of the MAN, not the rock star. She respectfully reflects on Prince - the brother, friend, husband, and father; the human side of Prince Rogers Nelson few were privy to experience.
As Prince's personal hairstylist for almost three decades, Berry traveled extensively and primped him for stages all over the world. She also collaborated on what would become iconic looks for countless appearances and photo and video shoots. According to celebrity makeup artist Yolande' Denise, "Prince has always been the artist of our time who best reflects life and creativity. My girl Kim B. (as she is known in the industry) was a part of this magical crown … Kim has been a trendsetter for so many years and we always looked forward to what Prince was going to do next."
Kim's book will be debuted in Minneapolis April 24-28, during the Celebration of Prince 2019. Book signings and other events are posted in the news and events section of her website.
Preorders for "Diamonds and Curlz - 29 Years Rolling With Rock Royalty Prince" are underway now on diamondsncurlz.com.
To learn more about Kim Berry, visit her Official KimBOnSet website. Stay connected with Kim by following her on Instagram, Facebook, and Twitter.
About Kim Berry:
Celebrity hairstylist Kim Berry is Hollywood's best-kept secret. Known in the industry as Kim B, Kim's work has been seen all over the world in videos, print, film, and television.
Kim is best known for keeping the mane of Prince coiffed for nearly three decades, creating some of his most iconic hairstyle looks. Berry, an elite hairstylist based in Los Angeles, received her formal training at Pacific Beauty College. The universe aligned her life to cross paths with Prince, starting a whirlwind education at the "University of Prince Rogers Nelson."
Her work with Prince has been featured on the pages of Vogue, Allure, W, and Rolling Stone magazines, to name a few. She has worked with fashion photographers Patrick Demarchellier, David LaChapelle, and Randee St. Nicholas.
In addition to Prince, Kim has serviced Tinseltown's who's who with the likes of comedian Katt Williams, Wendy Raquel Robinson, Tamera Mowry-Housley, Niecy Nash, Nicole Ari Parker, Yolanda "YoYo" Whitaker and Vanessa, and Angela Simmons, among others.
Kim is determined to leave her mark on the world of beauty and the community at large with her passion for motivating young women to take full control of their lives and be their best selves.
For media inquiries and interview requests, please contact Sharon Baldwin at 832-687-1211 | Email: [email protected].
Related Images
Press Release Service by
Newswire.com
Original Source:
New Memoir Out April 16 by Longtime Prince Hairstylist Kim Berry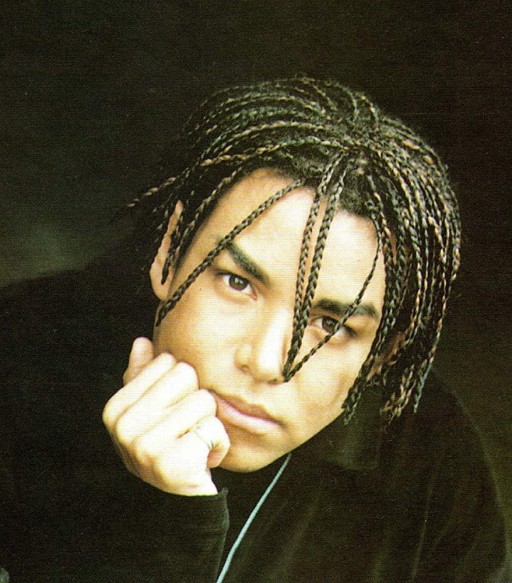 Taj Jackson
Michael Jackson's nephew, Taj Jackson, is raising funds to release an explosive documentary series which will expose 'media and showbiz corruption.'
SASKATOON, Saskatchewan, January 24, 2019 (Newswire.com) - Michael Jackson's nephew, Taj Jackson, is raising funds to release an explosive documentary series which will expose 'media and showbiz corruption.' 
Taj Jackson – son of Tito Jackson and member of pop group 3T – says his project will reveal how his uncle was 'betrayed, entrapped, and extorted' throughout his life. He also says it will explode myths about the famous King of Pop, particularly around his unique relationships with children.
Taj has launched his project in response to a screening at the Sundance Film Festival this week. The screened film, titled Leaving Neverland, follows what Taj says are unsubstantiated posthumous abuse allegations against his uncle.
Taj says: "After having their abuse allegations dismissed by the court, the two men who are subjects in this film have turned to HBO, the UK's Channel 4 and the Sundance Film Festival to tell their stories. I'm extremely disappointed in Sundance. Enough is enough. Michael Jackson died an innocent, vindicated man. It's time to take a stand, and I'm fighting hard for the truth."
A heavy police presence is expected for the TV show's premiere at Sundance this week, as Jackson fans have announced plans to protest the screening. 
An online campaign has already seen the festival event's sponsors hit with thousands of complaints, prompting Sundance to write to them and urge them not to pull out. A similar online petition has received signatures from more than 50,000 supporters. 
Taj Jackson - himself a survivor of child sexual abuse, has credited his uncle Michael with aiding his recovery.
10 years after his uncle's tragic death at the age of 50, Taj Jackson has launched a public fundraising campaign to help produce his unnamed Michael Jackson documentary series. He said he wanted the series to be funded by the public so it would be free from editorial interference. Supporters have already donated $20,000 towards the project in a matter of days.
Leaving Neverland has been made by British TV director Dan Reed at Amos Pictures. Mike Smallcombe – a UK newspaper journalist and author of Jackson biography 'Making Michael' – says of the accusations in Leaving Neverland: "There is zero evidence... Everything under the sun can be said by the media about dead individuals like Jackson and there is nothing anyone can do about it." 
Another British journalist, Charles Thomson, who won the Ray Fitzwalter Award for Investigative Journalism after exposing a historic pedophile ring cover-up, voiced similar concerns. 
He said: "Simply using the fact that somebody is dead as an excuse to publish unsubstantiated allegations about them is lazy, unethical and despicable.
"An ethical journalist will not publish or air allegations about a deceased person unless they can be proved to the same standard which would be required if the subject was alive and able to sue. 
"In my opinion, the sole reason a British production company and broadcaster have been able to make and air this show is because Michael Jackson is dead. And that's simply not good enough."
Taj Jackson has also publicly supported a notable precursor to his doc series – Michael Jackson and Wade Robson: The Real Story. Launched Jan. 17, 2019, The Real Story has already received tens of thousands of YouTube views and numerous accolades via social media. The Real Story's creators made the video in response to Leaving Neverland and to "encourage people to rethink the bogus allegations and dig deeper."
Taj says that as Michael Jackson's nephew, he can definitely bring a 'unique perspective' in his documentary series.
He said: "I was there at Neverland every day for the 2005 trial. I lived there. Not many people know what that was like and how much my uncle suffered during it." 
When asked about the fans who will be protesting at the Leaving Neverland screenings this week in Park City, Utah, he said: "It's our time to have a say." 
Further info: Diana Tegenkamp [email protected] 306-244-4578
https://www.huffingtonpost.com/charles-thomson/one-of-the-most- shameful_b_610258.html
https://www.cornwalllive.com/news/cornwall-news/michael-jackson-leaving-neverland-documentary-2438824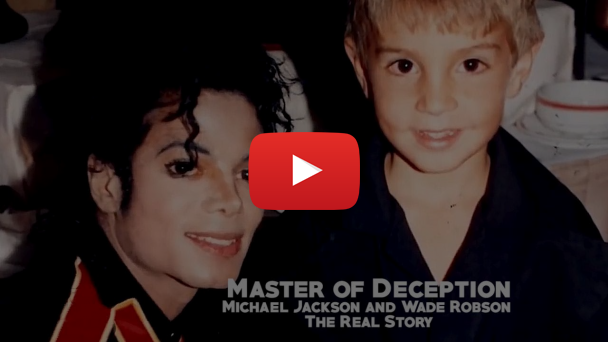 Original Source:
Michael Jackson's Nephew Announces 'Explosive' Documentary Series Exposing 'Media and Showbiz Corruption' Against His Uncle, as Police Prepare for Fan Protests Over Sundance Screening of TV Show 'Leaving Neverland'