Richard Johns, producer and founder of Argo Films, and US director E. Elias Merhige, who first collaborated on Shadow Of The Vampire in 2000, have launched UK-based Promethean Pictures and have a slate of film and TV projects in development.  
A survival story called Howl is in advanced development, to be directed by Merhige. It is the story of a family dog left at home during an extreme winter after his owners die in a car crash. Told from the dog's point of view, he goes through a rollercoaster survival ride, eventually meeting an orphaned wolf-cub with whom he learns to cooperate and collaborate.
The producers said: "A rare, scripted film that treats animals as the main characters, calling to mind classic movies such as The Bear and The Black Stallion, Howl will use innovative, naturalistic and cutting-edge motion picture technology to tell a story about man, animals and nature, told not from a human viewpoint looking in, but from the animals' point of view, looking out, at us."
Howl is written by Christopher Monger, whose credits include Temple Grandin and The Englishman Who Went Up a Hill But Came Down a Mountain, with Doug Allan, who worked on Frozen Planet, on board as cinematographer and Andrew Simpson as the wolf whisperer. Simpson's skills have previously been deployed on productions including The Revenant and Game of Thrones. 
Johns said: "The words unique and original are thrown around a lot in this industry – but they certainly apply to Elias Merhige. He is, without a doubt, a true visionary, seeing things that nobody else sees and always pushing boundaries."
Merhige said: "Richard and I had a brilliant creative partnership more 20 years ago and that spark never went away, binding us over the decades. Despite being forced off-radar for a while, I've never stopped generating concepts and working out new ways to bring them to life."
Merhige's credits also include Suspect Zero, and Din Of Celestial Birds. After overcoming a prolonged period of severe ill health, Merhige made a return with Polia & Blastema: A Cosmic Opera in 2022.
Through Argo Films, Johns has recently wrapped filming The Shepherd starring John Travolta for Disney+. At Argo is he also developing the limited series Biafra with a team that includes David Oyelowo. He is also working on a slate of projects with Sympatico partner Min Lim of Double Vision in Malaysia.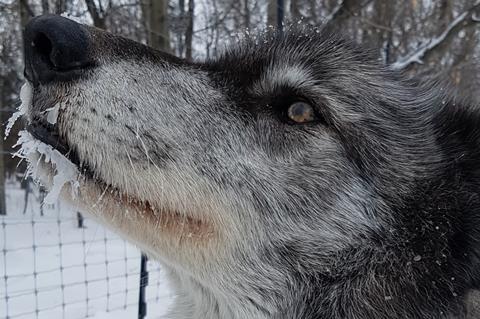 Originally published at https://www.screendaily.com/news/richard-johns-and-e-elias-merhige-team-for-promethean-pictures-and-animal-focused-survival-story-howl/5180603.article