After 23 years producing films in the UK, French mini-major Pathe will close its UK theatrical film distribution business by the end of 2023 to focus on the development and production of scripted TV series under managing director Faith Penhale. 
Cameron McCracken, head of film at Pathe UK, is retiring but will remain involved with several ongoing projects at Pathe including a film about Alexander McQueen to be directed by Oliver Hermanus.
The roles of three key people are being made redundant: Lee Bye, long-time head of theatrical distribution and technical, who joined Pathe in 2001; Lloyd Vanson, head of home entertainment, who has been been with the company since joining as DVD product manager in 2006; and Michael Guerrero, head of marketing, who took up the post in September 2022 after working at Altitude Film Distribution in the same role. 
The rest of the team will transfer over to work under Penhale on the UK side, with Pathe UK now comprised of 12 employees. 
Penhale, previously CEO of UK TV drama company Lookout Point, took over from McCracken as managing director in November 2022, and McCracken became head of film.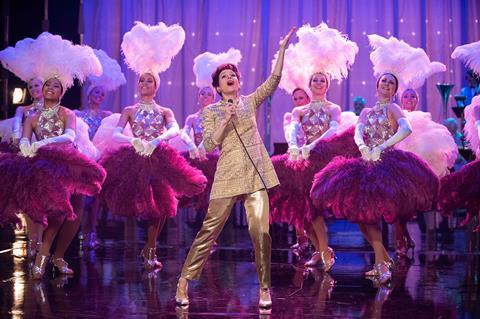 "After 23 years at Pathe,16 as managing director, I shall be retiring at the end of the year, splitting my time between the west coast of Scotland and London," McCracken told Screen.
"But obviously I will not be leaving any of my projects in the lurch. Alongside Faith, I will continue to be involved with Joy, the film we produced for Netflix, which is in the early stages of post; and I shall continue to progress those of my developments that are headed towards production, such as my long-gestating Alexander McQueen project with Damian Jones, set to be directed by Oliver Hermanus." 
Ardavan Safaee, president of Pathé Films, recently revealed to Screen the plan was for the French arm to build on the 2021 success of Sian Heder's Coda and make a move into English-language films of scale through the Paris office. 
"We will always be able to decide from Paris what investments we want to make in films, including English-language films," he explained this week. 
"It's a very sad day for Pathe UK and for all of us at Pathe's headquarters," Safaee added. "Cameron has been an exceptional and successful head of Pathe UK for nearly 20 years, consistently bringing extremely high-quality films to cinemas all over the world. From Slumdog Mllionaire to The Great Escaper, not forgetting other masterpieces like The Queen, The Iron Lady and Philomena, and so many unforgettable films, Cameron has made numerous all-time classics that we will enjoy watching again and again for a long time.
"I would like to thank him for the smooth transition that he managed as he was preparing to retire. We leave the keys of the castle to Faith, and her outstanding team, and look forward to Pathe UK's next achievements.
"On a personal note, I want to thank Cameron for all the advice that he gave me over the last few years. He definitely made me, and a lot of other members of the team, better professionals."
End of an era
Cameron joined Pathe UK in 2000 from British Screen where he had served as managing director until it was folded into the nascent UK Film Council that year. He launched Pathe UK as deputy managing director, working with managing director Francois Ivernel, as one of the three National Lottery film franchises administed by the Film Council. He became managing director in 2007.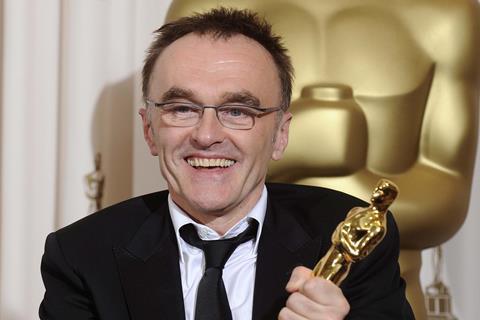 Pathe UK's multiple award-winning filmography includes Peter Webber's Girl With A Pearl Earring, Saul Dibb's The Duchess, Phyllida Lloyd's The Iron Lady, Sarah Gavron's Suffragette, Ava DuVernay's Selma, Rupert Goold's Judy and Richard Eyre's Allelujah.
Under McCracken, the company formed creative partnerships with leading UK filmmakers such as Roger Michell, with whom it made Enduring Love and The Duke; Stephen Frears, who directed Mrs Henderson Presents, The Queen, Cheri, Philomena and Florence Foster Jenkins with Pathe UK; and Danny Boyle, whose Slumdog Millionaire won the best picture Oscar, and also made Millions, 127 Hours and Trance  for Pathe UK.  
On the booking side, since 2009 Pathe UK has released its films through a booking partner: first, Warner Bros, then 20th Century Fox and Fox/Disney, and since 2021 Warner Bros again. Pathe oversaw marketing and p&a spend, with a slate that focused on in-house productions. One of the exceptions were the films of Pedro Almodovar: under Bye's distribution team they reguarly took impressive grosses of over £1m.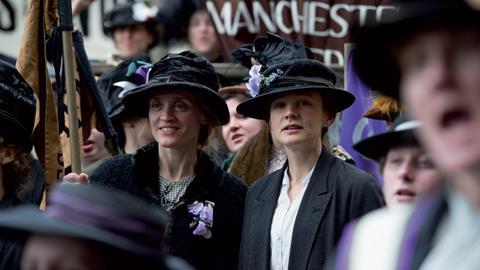 Pathe UK's most recent in-house release is Oliver Parker's The Great Escaper, starring Michael Caine. 
The film has grossed £4.9m after six weeks on release to make it the year's most successful UK independent film at the box office.
"So much for the older audience not returning to the cinema," noted McCracken. 
Additional reporting by Rebecca Leffler
Originally published at https://www.screendaily.com/news/pathe-uk-to-close-film-distribution-arm-to-focus-on-tv-cameron-mccracken-to-retire-exclusive/5187878.article