BBC Film has outlined further support for UK producers with two opportunities to help grow producer talent and address under-representation in the industry.
The associate producer programme will see BBC Film fund the placement of emerging producers on up to eight BBC Film productions per year, with particular emphasis on supporting those from under-represented groups. The programme, led by BBC Film head of production Emma Kayee, is open access and production companies must advertise the posts. BBC Film will also directly accept expressions of interest from those who wish to be considered for associate producer roles.
Additionally UK film companies are eligible to apply to the BBC's £1m Small Indie Fund, which opens today (October 3). The fund, which has been running since 2020 with a TV focus, has backed talented small independent production companies with turnovers of less than £10m across factual, daytime, drama, comedy, entertainment and children's TV genres, prioritising diverse-led companies and those based in the nations and English regions.
It is granted to companies based on the strength of their creative potential and aims to support growth and deliver sustainability within the company. Successful companies receive tailored support packages to help their development along with commissioning mentors from the BBC.
Pilot success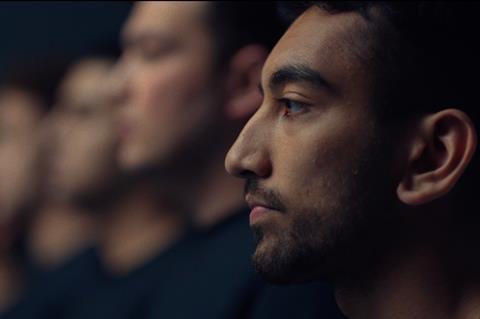 BBC Film has piloted the associate producer programme over the last two years and received positive feedback from participants and productions. Films to have participated in the programme include Rye Lane, In Camera, The Old Oak, Scrapper and Hoard.
Beneficiaries of the programme have included Manchester-based creative producer and screenwriter Radha Bhandari who was associate producer on Naqqash Khalid's In Camera and is now in-house development executive and producer at Mary Burke's Public Dreams.
Associate producers will join films as early as possible during late stage development and early prep and be involved in casting, financing, crewing up and working alongside the lead producers across creative, financial, legal and practical production, with the aim of helping emerging talent to understand the whole lifecycle of a film, from prep to distribution.
"The BBC associate producer programme provides the best hands-on learning and enables established producers to train the next generation on set rather than in a hypothetical situation. This hire would not have been possible without the support of the BBC," said Burke. 
Bhandari added: "The BBC AP programme changed the course of my career. It was an invaluable opportunity to learn 1-1 from acclaimed UK producers, watch a debut filmmaker bring their vision to life and form lasting relationships with local crew in Manchester."
Kareem Adeshina is producer of Caleb Femi's Sundance London-selected short Giraffe and was appointed associate producer on Charlotte Regan's Scrapper. He has subsequently gone on to gain an associate producer credit on upcoming BFI London Film Festival (LFF) closing night film The Kitchen directed by Kibwe Tavares and Daniel Kaluuya and is producer of the LFF-selected short A Very Short Film About Longing, directed by Eimear McBride.
Adeshina said: "At a point in my career where I was in need of a big change, Emma Kayee, Dionne Farrell and the BBC Film team really got behind me to assist that transition. The experience and connections I've gained are invaluable. It's given me a great foundation to go on and produce my first feature.
"Through discussions with the producing community, we identified a need for clearer and more inclusive routes of progression for the next generation of producers, so it's exciting to now present our associate producer opportunity and hopefully welcome a broader range of producing talent into the industry," said Eva Yates, director of BBC Film.
"We're also really pleased to work alongside BBC commissioning colleagues to open the Small Indie Fund to film companies, offering vital business and creative development support. We recognise that challenges for independent producers are much greater than these measures alone can address, but we hope these initiatives speak to BBC Film's ongoing recognition of the value and talent in the UK producing community."
Originally published at https://www.screendaily.com/news/bbc-film-bolsters-its-support-for-uk-producers-with-fresh-initiatives-exclusive/5186479.article